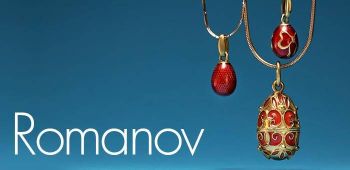 The Romanov collection is jewelry in which history is closely intertwined with art.
Legendary charms shaped like Easter eggs are part of the cultural heritage of tsarist Russia, now accessible to everyone. Hand-painted with hot and cold enamel, bright colorful pendants add zest to the image and can become a family heirloom passed from generation to generation.
Each precious egg charm has its own special character and a unique design. The enamel reminds of lavish balls and luxurious interiors of the imperial palace. According to the jewelers' design, the collection is an amazing journey through the centuries, imbued with beauty.